$12 for 18 Holes with Cart at Deer Pass Golf Course in Seville near Akron ($34 Value. Expires November 1, 2013.)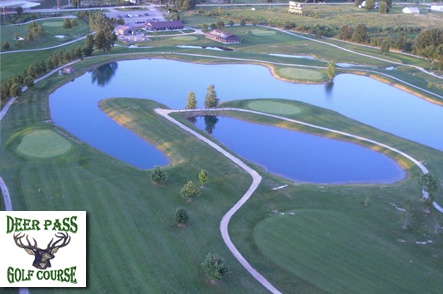 The Rule Book

Limit 4 per person. May purchase additional vouchers as gifts. Must make a tee time; not valid before 11AM Sat.-Sun. Not valid for leagues, outings, cash back, course holidays or with any other offer. Expires 11/1/2013.
Enjoy!

Deal Features

Home to the incredibly difficult and equally unforgettable signature No. 7 island green par-3! This Medina County mainstay measures 5,803 yards in length with a 70/133 rating. Convenient location for Northern Ohio golfers.
Price

$12 Closed

This Deal Has Ended!
Value

$34

Discount

65%

You Save

$22
235 Bought
Tipped at 8:39AM with 10 bought
Today's Business:
Deer Pass Golf Course
Visit of Ohio's most prolific golf course-producing counties for a round on an area favorite: $12 for 18 Holes with Cart at Deer Pass Golf Course in Seville near Akron ($34 Value. Expires November 1, 2013.)

Medina County is pretty much synonymous with golf, so it shouldn't come as a surprise that we're bringing you this area favorite at a great value. Over sloping hills and beautiful countryside, you'll find Deer Pass Golf Course, measuring a length of 5,803 yards with a par-71 layout for a course/slope rating of 70/113 from its farthest tees. Two additional tee locations are available to accommodate golfers of all abilities, making for a fun, relaxing round for both the scratch golfer and the beginner.

The par-3 No. 7 at Deer Pass is their signature hole, which offers up golfers a "no risk, no reward" opportunity with an island green. There's no in-between — you're either sitting pretty or you're swimming. Don't be fooled by the short listed distance on this hole, as its narrow landing area and the constant breeze make a decent combination of distance and accuracy a must.

If you're on the hunt for some new golf gear, the pro shop at Deer Pass is the perfect place to give yourself whatever you need in your bag for the best chance at birdie. Before your round, make sure to feel out the conditions on the greens by visiting the practice green for a quick calibration.

A mere 20-minute drive west of Akron and a half-hour from Cleveland, Deer Pass Golf Course is one Northern Ohio track that is ready accessible for many of our Cleveland, Akron and Canton GroupGolfers.
Address:
5886 Greenwich Rd
Seville, OH 44273


P: (330) 769-9955
Gift Cards Available Now!
Already have one? Click here to redeem your gift card right away!
You May Also Like …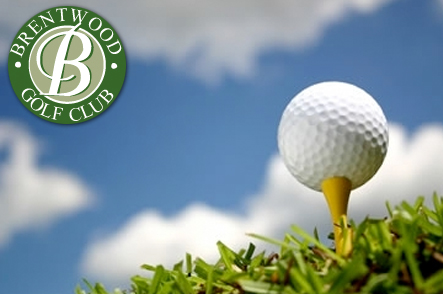 Brentwood Golf Club: $15 for 18 Holes with Cart and Small Bucket of Range Balls ($42 Value)
As Featured By …